Message from the CEO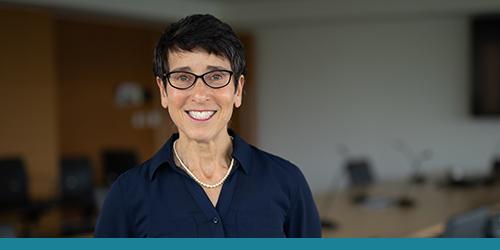 Laura Nashman, chief executive officer
In 2012, we created an ambitious nine-year plan of business transformation to enable the corporation to shift from a predominately reactive business model dependent on staff stretching to meet service demands, to a high functioning service organization that understands and anticipates changes in its environment and is able to effectively meet the expectations of clients and stakeholders.
Today, six years into our plan, we are well on our way to becoming the organization we set out to be. We are delivering on client and stakeholder expectations: new online services make member-centric information accessible and the pension experience truly easy. We've improved our service to and interactions with plan boards by providing higher quality support and communications, policy and financial services. And we've strengthened from within, building solid technology architecture, reliable cyber security with professional, forward-thinking staff, able to adapt to the changing nature of work.
The 2018–2021 phase of the strategic plan, the Operation Phase, builds on our successes and continues our progress forward. In this final phase, a digital first, but not digital only approach shows up in everything we do.
This approach is consistent with our original message in 2012, when we said, "the strategic plan focuses on developing scalable and flexible solutions—some no tech, some low tech and some high tech."
In the Operation Phase, we will complete the member experience program, focus on mission critical compliance work, design for automation and begin our journey toward becoming an insights-driven organization. Our goal, by 2021, is to have the capability for retirement applications to go straight through to pay, with no manual processing needed.
There is no shortage of work to do 2018–2021. Our goal is indeed ambitious. It requires us to transform how we do the core pension work that consumes most of our collective energy and resources, and how we manage and measure that work. As we've said many times before, we perform in the present while preparing for the future.
I am proud of our accomplishments and I am confident we will arrive at 2021 as a more mature, high functioning organization in every way.