Message from the CEO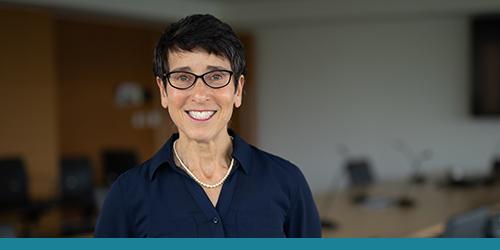 Laura Nashman, chief executive officer
We are in the final phase of our 12 to 21 strategic plan, an ambitious business transformation that began in 2012 and takes us to 2021. We are focused on operational excellence—looking deep within core business processes to drive efficiency and effectiveness. We are making good progress and have started by investing in new technologies to digitize and automate our work. This strategic work will improve the member experience and our relationships with pension plan employers while helping us be more responsive to plan trustees and provide modern, meaningful work experiences for staff. All this while we continue to be a cost-effective and high-performing service organization.
Every day, Pension Corporation staff step up and lean in to serve members and employers, and meet the evolving needs of the plan boards. I note our agile response to significant changes to the Public Service Pension Plan, which required staff to exercise new levels of creativity and technical expertise to implement changes in a timely manner. During this time, we also completed Teachers' Pension Plan design changes, the culmination of a number of years' work.
Like many other organizations, we're addressing challenges with cyber security, investing in technology and developing good cyber-hygiene practices to protect member data.
BC Pension Corporation is a special place to work. I am proud to lead this extraordinary organization, and I am grateful for the support of the board and hard work of our amazing staff.