CAR 2019-20 | Opportunities - Corporate
CAR 2019-2020 opportunities
Accepted new opportunities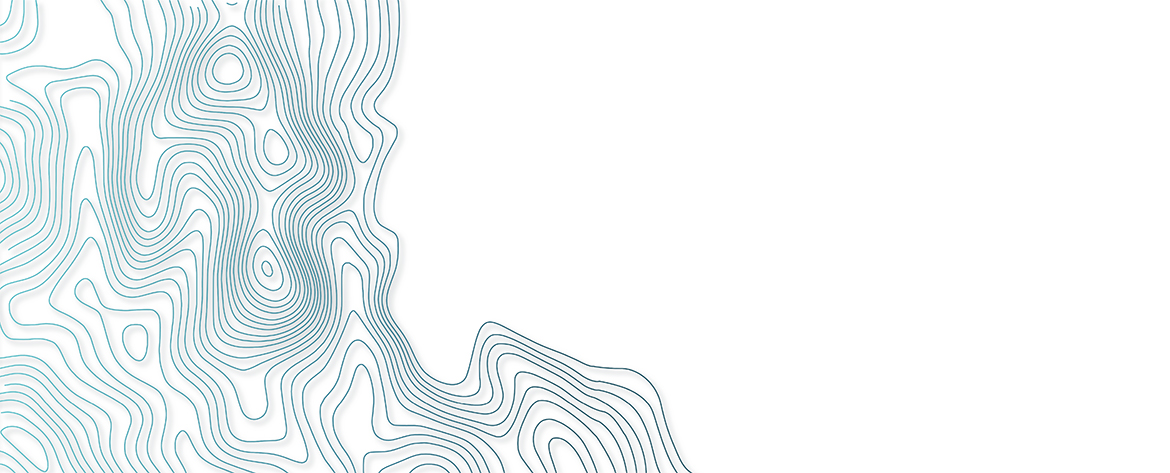 Our resiliency allowed us to see challenge as opportunity. We modernized how we get things done, with new technologies and greater efficiencies. We connected with each other in different ways. We used forward-thinking practices to prepare ourselves for the future and ensure we continue to meet the changing needs and expectations of those we serve.
Streamlined processes
We launched new initiatives and adjusted our processes to more effectively deliver on our expanded digital service priorities. We are finding technological solutions to streamline work and reduce manual effort by our staff. Our operations are becoming more efficient.
We've made learning easier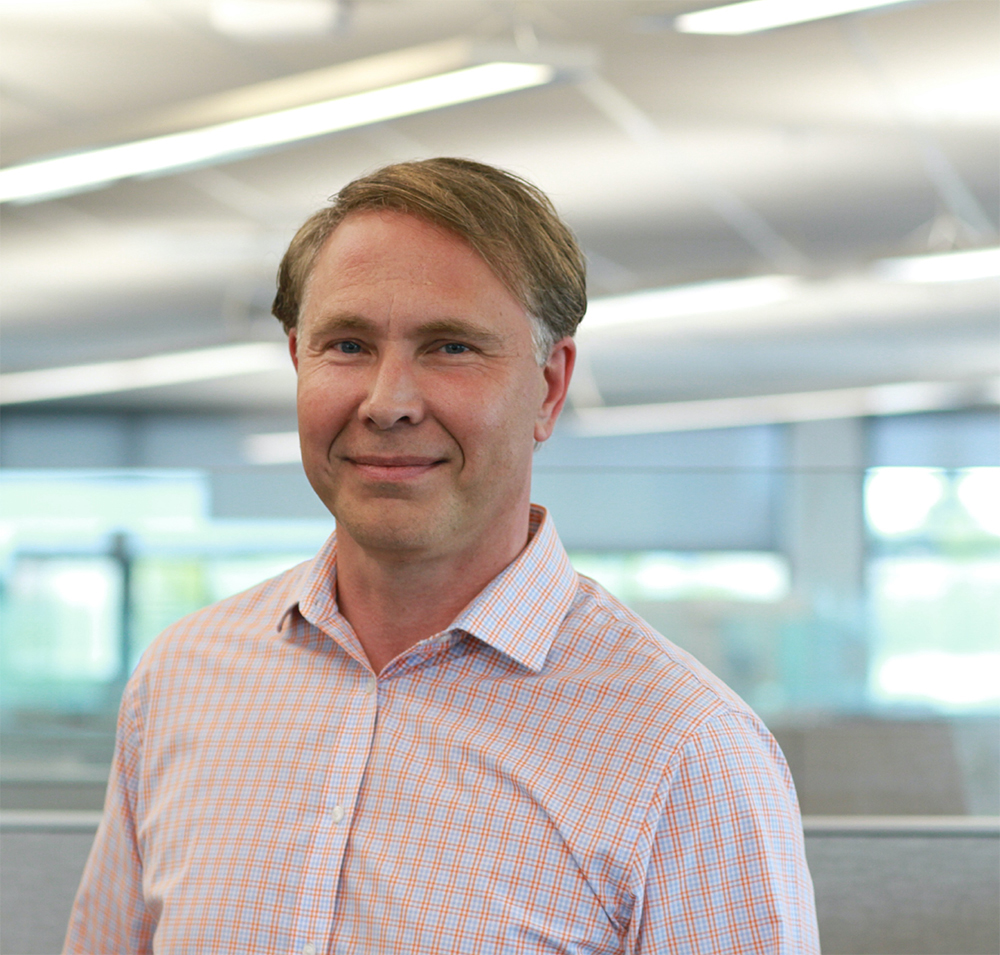 In December, we replaced our client registration and event management software to drive greater efficiency for plan members and staff. This was a first step to modernize our pension education. The new software allows us to fully automate the entire process from member registration (the front end) to staff event management (the back end) using only one tool.
We made pension payments easier
In an electronic world, paper cheques have become a thing of the past. Members who live outside of Canada and the United States were required to receive their pension by cheque only. In summer 2019, that changed. These members can now receive their pension payments through Western Union. It's quicker, easier and more environmentally friendly.
Supported operational excellence
We flexed new operational excellence muscles this past year. New teams were formed and specific operational excellence goals were established to improve efficiency and effectiveness in our core business activities—specifically in pension processing. This is the just the beginning. Operational excellence will find Its way to all parts of the organization; it will be embedded in our culture and become a part of how we do business every day.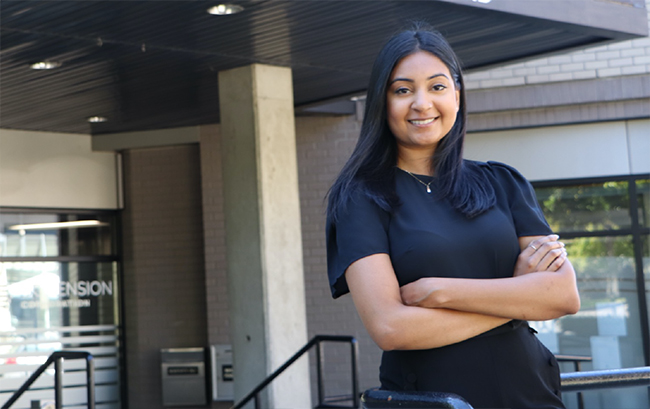 Operational excellence is anything we do to drive effectiveness and efficiency, and improve the way we do work. It starts with measurement and understanding: what you're trying to improve, how you want to improve it and what you want to measure to determine if you are improving it.
We're using data to improve our decision making
We know better management of information helps drive better decision making and business value. To support that effort, we've set up our people for success. Through our insights program, we graduated our first group of data artists. These employees have been trained to structure and analyze data so they can help their business area make evidence-based decisions.
Data helps us have more informed conversations, which in turn helps us make better decisions. Metrics improve the conversation.
Focused on mental health
Mental health includes our emotional, psychological and social well-being; it is a growing health concern. Pension Corporation provides online resources accessible on our intranet, certified mental health first-aid attendants on staff and flexible work arrangements to help promote a healthy work–life balance. Mental health in the workplace and how we engage with one another is an important part of our work experience.
We focused on employee mental health
We want to do all we can to create a safe, healthy, supportive and productive workplace. Every year, we run an employee survey. This year, our confidential employee survey included a mental health component. The goal was to gain an understanding of the organization's cumulative well-being and resilience. Staff feedback helps us create a workplace where everyone can thrive.
We trained our leadership on workplace mental health
At the heart of productivity is a healthy workplace, one where people are empowered to share their perspective while maintaining positive relationships with their peers. Ensuring the health and wellness of our staff continues to be a focus. Seventy-two leaders in Pension Corporation participated in the Workplace Mental Health Leadership Certificate Program from Queen's University. Topics included the stigma surrounding mental health and how it can hold people back from accessing support services, and how to support staff through early performance coaching, recovery, absence and return to work.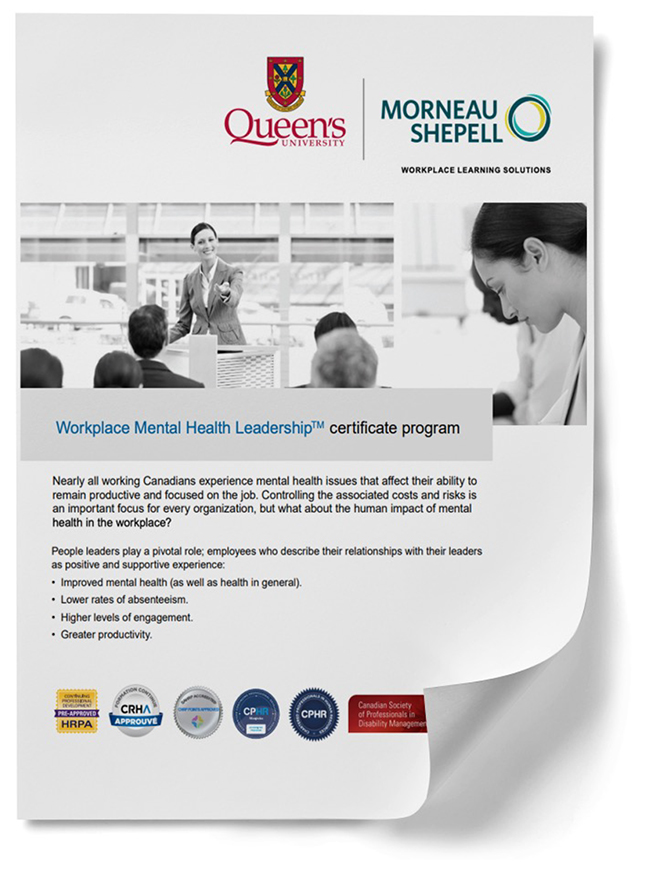 Connected in different ways
The way we connected with each together and our community changed throughout the year. When COVID-19 physically separated us, we found new virtual ways to interact and continue to support our local community. Our shared vision, values and sense of accountability helps us create high-quality connections in a powerful positive community—even online.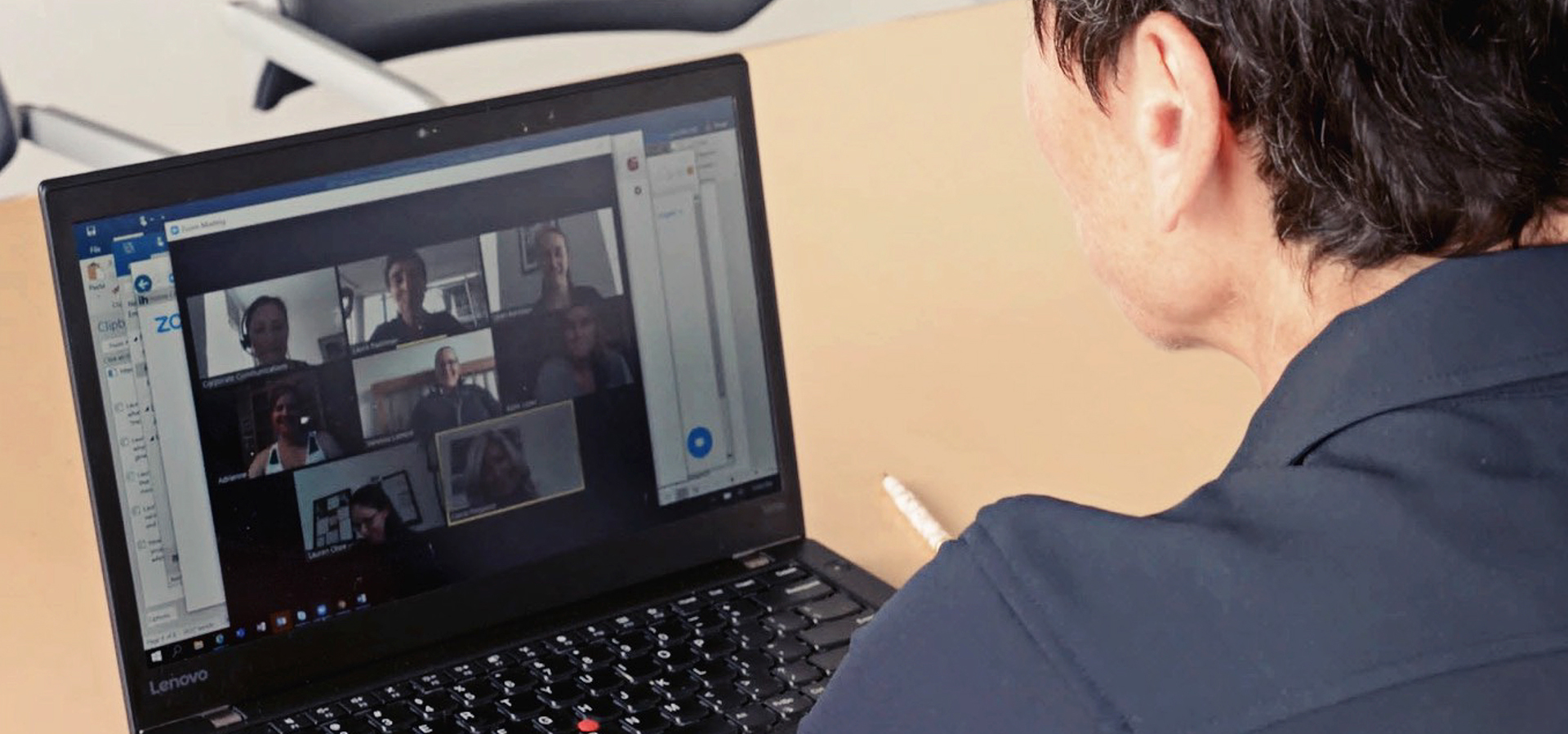 We came together as a team
In the fall, we came together for a day of learning and inspiration, and to celebrate our strong ties. We learned about how we are connected to our work and each other, what modern service is, how to inspire teamwork and what makes Pension Corporation a special organization.
We engaged in a virtual world
As we adjusted our connections during COVID-19 to support physical distancing, we found new ways to interact. Virtual town halls gave staff a casual opportunity to engage with members of the senior leadership team; more than 470 staff regularly participated. Campus Connect offered real, unscripted video updates from senior leadership to help staff stay up to date.
We created an engaging space on our intranet for employees to communicate, collaborate and contribute. The Employee Forum allows staff to interact with others across the organization. Staff can share ideas, ask questions, make recommendations, swap recipes and more—it's like a virtual water cooler!
We supported our community
This year, Pension Corporation was a finalist in two of three Provincial Employees Community Service Fund award categories. We improved our participation and donation rates considerably over the previous year.
Highest participation—60 per cent of staff participated in the fundraiser
Most improved—staff raised a total of $66,828
Staff also participated in the annual Public Service Blood Donor Challenge, Mustard Seed Food Bank's Fair Start for Kids Program, and BC Children's Hospital Jean Up campaign, which went virtual.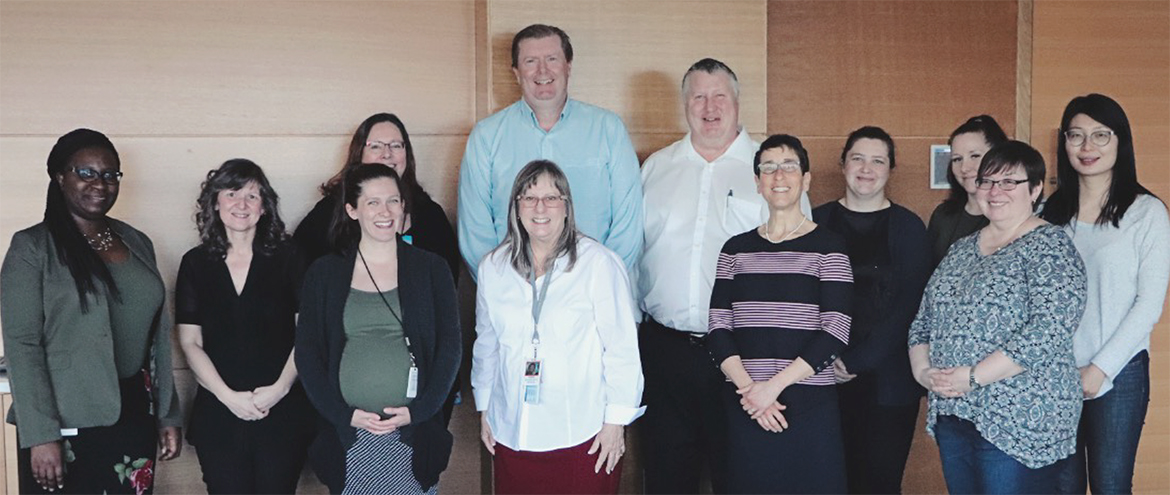 2019 PECSF Committee
Financial discussion
Pension Corporation takes its responsibility seriously to provide its services in a fiscally responsible way. We do not receive direct funding from the Province of British Columbia or any other level of government. We operate on a cost-recovery basis, as we receive funds from each pension plan for services provided. Every dollar we receive from the plans goes to support services for plan members, employers and boards of trustees, and sustain those services. For every pension dollar we collect on behalf of the plans, less than three cents is used to fund Pension Corporation services. In 2019/20, we continued to be the lowest-cost provider relative to our peers.
For the year ended March 31, 2020, we were essentially right on budget (variance of 0.4 per cent or $374,000).
Below is a summary of the supplemental statement. The supplemental statement is a management report that represents the corporation's performance against its approved budget and reflects 2019/20 charges to the plans for operations, strategic projects and secretariat requirements.
Total service delivery charges to the pension plans
For the year ended March 31, 2020 1


For a detailed breakdown, refer to British Columbia Pension Corporation Supplemental Statement attached to the financial statements
Operations are the day-to-day costs of running our organization to serve plan members and employers. Operations were slightly over budget due to higher-thananticipated salary costs and sourcing specialized skills.
Strategic actions are costs to implement forward-thinking projects to improve our organizational performance. Strategic actions were under budget as we adapted our approach to focus on digitization to drive operational excellence. We made investments to allow members to opt in to receiving electronic communications, enhanced protection of member information and enhanced our ability to derive insight from data.
Major plan redesign are costs associated with a significant redesign by one of the plans we serve. We completed the plan design changes over a two-year period on time and on budget.
Secretariat services are costs to carry out day-to-day board operations and serve as liaisons between plan boards, plan partners, Pension Corporation, British Columbia Investment Management Corporation, plan members and employers, pension plan stakeholders and others.
Audited financial statements
The audited financial statements on page 26 reflect a different perspective than the total service delivery charges to the pension plans. The audited statements, which are in alignment with Canadian accounting standards, present a view where some charges are capitalized and amortized over the period of time assets provide value. The total service delivery charges to pension plans is a report that supports the annual budgeted charge to the plans. We present both views in this annual report to be as transparent as possible with financial information.
The variances between this year and the previous year on the audited financial statements can largely be attributed to three main factors:
General increase in budgeted expenses
Substantial decrease in the amount of spending that was of a capital nature for accounting purposes
Increase in amortization—as we adapted our approach to focus on digitization, we revisited a past technology choice and made a prudent business decision to accelerate amortization on assets that are no longer required to support our strategy
A detailed reconciliation of the differences between the supplemental statement and the audited financial statements can be found in notes 11, 12 and 13 of the audited financial statements.
Financial outlook
As we look forward to future years, we will continue to provide excellent service to plan members and employers in a fiscally responsible manner. We see only modest cost pressure as we continue to make changes that strengthen our operational efficiency and enhance the quality of our services. COVID-19 has created some uncertainty; however, we expect to advance our services within approved budgets. We will continue to keep staff safe and healthy as we deliver on our commitments to our clients in a fiscally responsible way. We expect to maintain our position as a low-cost provider when compared to our peers.