Do business with us
We partner with leading suppliers to help us achieve our goals and deliver exceptional pension services.
Discover opportunities
Current bid opportunities are posted on BC Bid.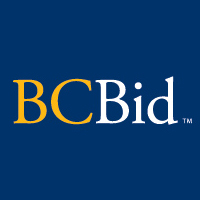 BC Bid
BC Bid lists public sector opportunities, including BC Pension Corporation.
Contact us
Supplier billing inquiries
Contact our accounts payable team with questions about your invoices.
Supplier bidding inquiries
Reach out if you have questions about bid opportunities.