BC Pension Corporation
We deliver professional services, create value
and build strong relationships
with those we serve.
What we do
We meet evolving needs of pension plan clients through insightful analysis and consistent delivery of quality service.
BC Pension Corporation is one of the largest professional pension service providers in Canada. We serve over 650,000 active and retired members and more than 1,000 plan employers, paying out $400 million in benefits each month ($5.1 billion a year) to over 212,000 retirees.
One in nine BC citizens is a member of one of the five pension plans we serve.
Services include providing plan information to members and employers, managing contributions and member records, paying pension benefits, and providing policy, financial and communication services to plan boards. We are a community of dedicated professionals who share common beliefs about client service and a desire to make our organization an even better place tomorrow than it is today.
We have a diverse team with a variety of specialized and professional roles – from client service and pension experts, financial and technology roles to creative and communications roles – together we foster a culture that encourages innovation, continuous improvement and a passion for delivering an outstanding customer experience.
Our board
Our board of directors oversees the management of the corporation and sets our strategic direction.
Meet our board
Our leaders
Our leadership team fosters a positive organizational culture and oversees our operations.
Meet our leaders
Who we serve
Our professional expertise and full suite of services make the pension experience easy for plan members, employers and trustees of BC's College, Municipal, Public Service, Teachers' and WorkSafeBC pension plans.
Our business partners
We're proud to partner with other leading organizations.

British Columbia Investment Management Corporation
British Columbia Investment Management Corporation (BCI) provides investment management services to the pension plans we administer. One of Canada's largest investment managers, BCI manages more than $171 billion in assets on behalf of public sector pension plans, insurance funds, and special purpose funds.

Pacific Blue Cross
Pacific Blue Cross provides optional health care coverage to the retired members of the Municipal Pension Plan.

Green Shield Canada
Green Shield Canada provides optional health care coverage to the retired members of the College, Public Service and Teachers' pension plans.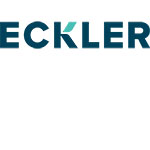 Eckler Ltd.
Eckler Ltd. provides actuarial valuations and support services for each of the five pension plan boards.