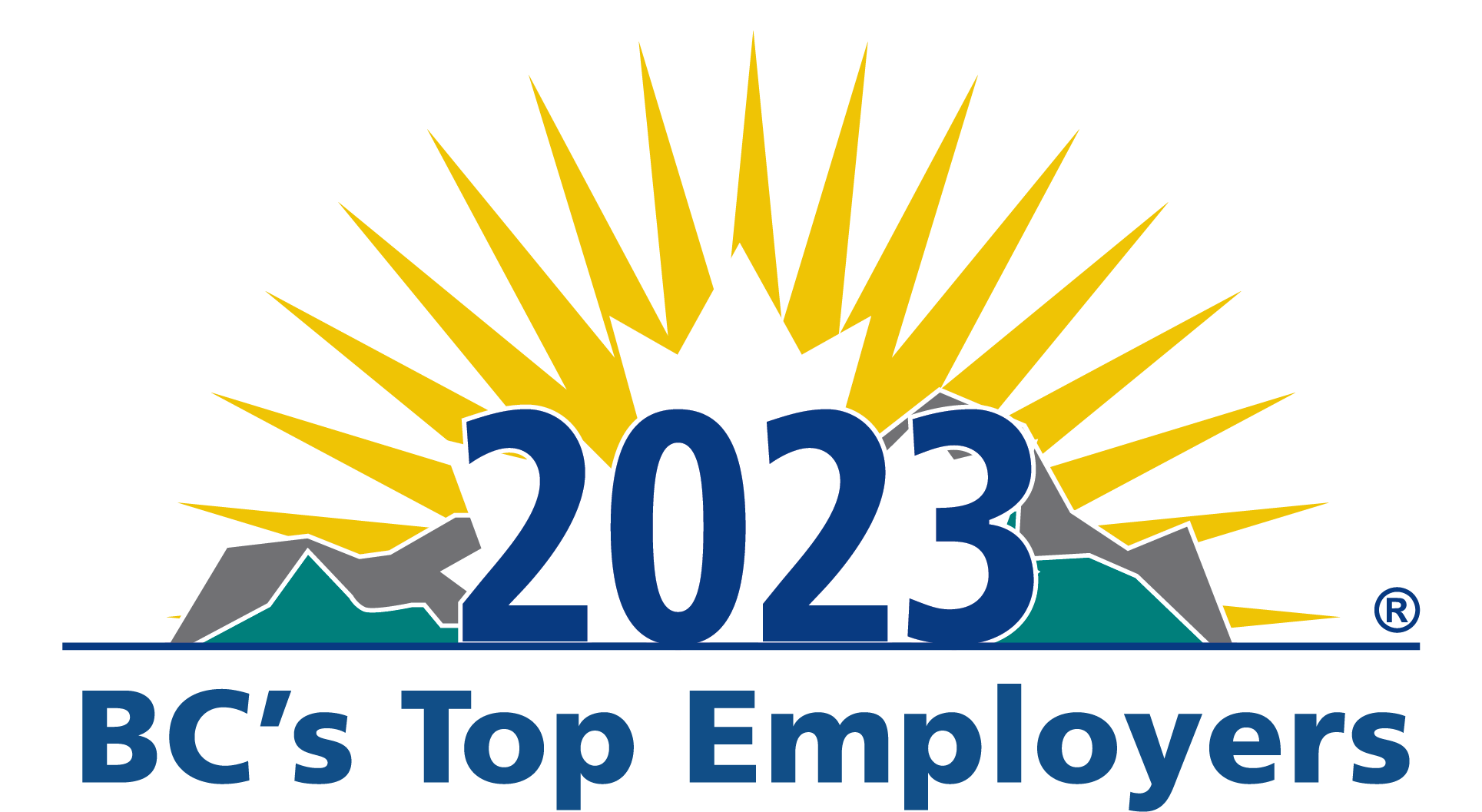 February 14, 2023
BC Pension Corporation recognized as one of BC's Top Employers
Victoria, BC – BC Pension Corporation is proud to be named as one of BC's Top Employers for the fourth consecutive year. The award is part of Canada's Top 100 Employers competition organized by MediaCorp Canada Inc.
BC's Top Employers recognizes employers who lead their industry in offering exceptional places to work. Employers are compared with other organizations in their field to determine which offer the most progressive and forward-thinking programs.
"This award reflects our people-first approach," said Erika Taylor, Pension Corporation's vice-president of People and Culture. "We are building a workplace where everyone can be themselves and achieve their potential while creating peace of mind for those we serve."
BC Pension Corporation stands out as a top employer based on how we invest in our people with progressive learning and development opportunities, health and wellness benefit programs, flexible work options, and workplace culture. Understanding what employees need to be supported and perform at their best in a hybrid environment is key to our organizational performance.
About BC Pension Corporation
BC Pension Corporation is one of the largest professional pension service providers in Canada. We serve over 685,000 active and retired members and more than 1,000 plan employers, paying out $500 million in benefits each month ($5.5 billion a year) to over 224,000 retirees.
For more information on Pension Corporation, visit us at www.bcpensioncorp.ca
Media enquiries: media@pensionsbc.ca