CAR 2019-20 | Challenges - Corporate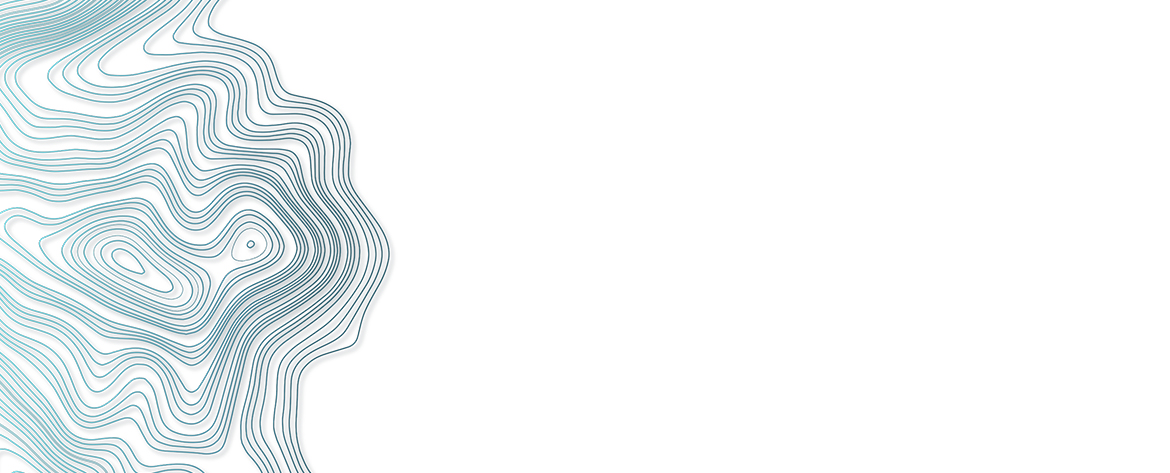 In the face of challenges, we continued to deliver excellent service every day and to thrive as a highly productive and engaged workforce. We completed plan changes, evolved member experience and enhanced our user experience testing capabilities.
Maintained high service scores
Each year, we participate in the CEM pension administration benchmarking analysis, which gathers data on cost, service levels and complexity for 72 of the world's leading pensions systems. The CEM annual report provides insights into how we compare to the other participants as well as to a select group of six peer Canadian pension plan administrators. Results show we continue to be one of the lowest-cost-per-member service provider among our peer group.
Cost per member
Total pension administration cost: $143 per member (peer average: $177 per member)
Our cost is $34 less per member than peer average
(2019: $143; 2018: $140)
Total service score
Total service score: 69 (peer median: 78)
This score has remained roughly flat over the last four years
(2019: 69; peer median: 78)
Total complexity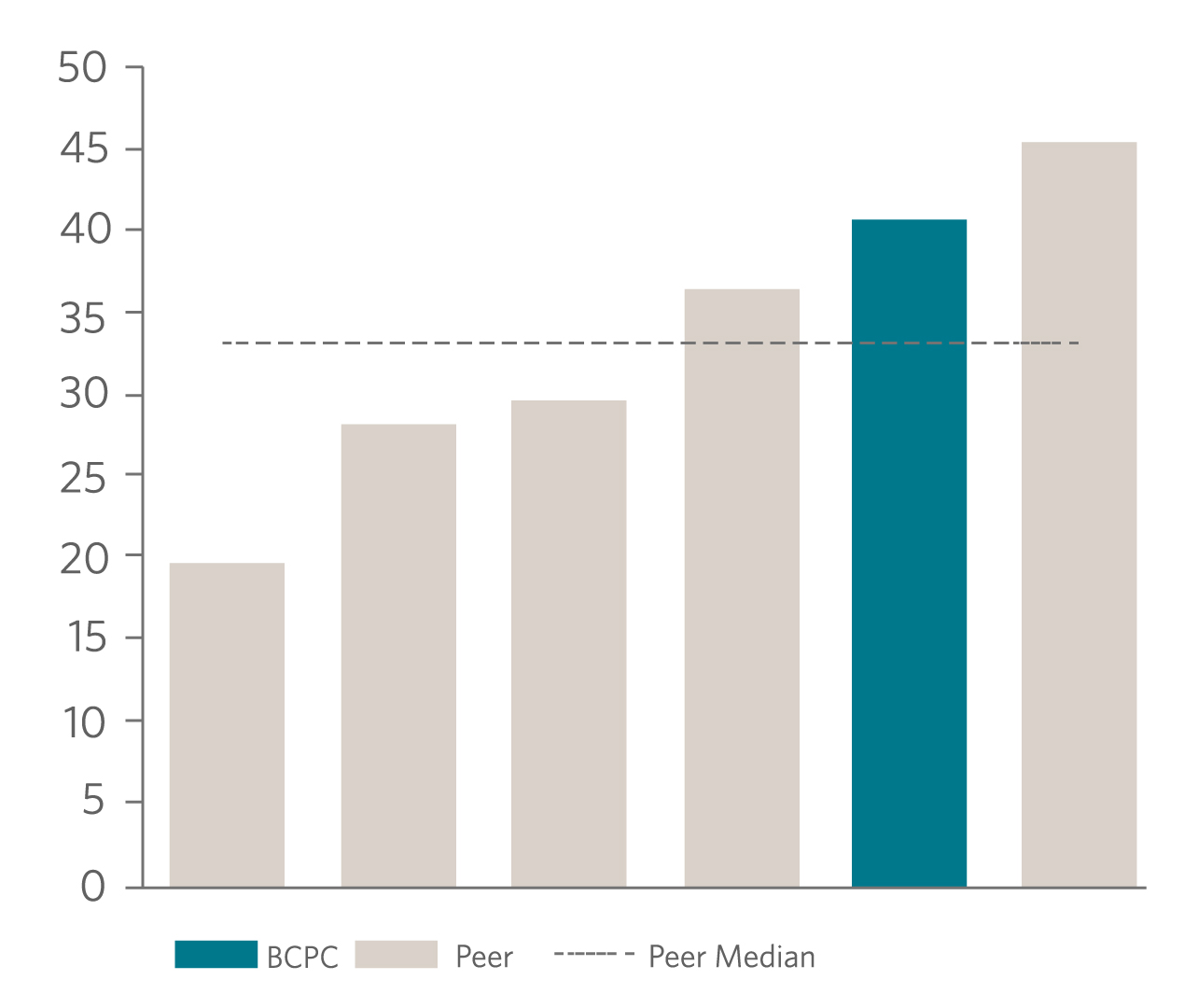 Complexity score: 41 (peer median: 33)
Our higher complexity is due to the number of plans we serve and the different plan rules.
(2019: 41; peer median: 33)
Our service scores, compiled by Ipsos, a third-party market research company, demonstrated how we are meeting our members' and employers expectations. These scores are based on satisfaction survey results.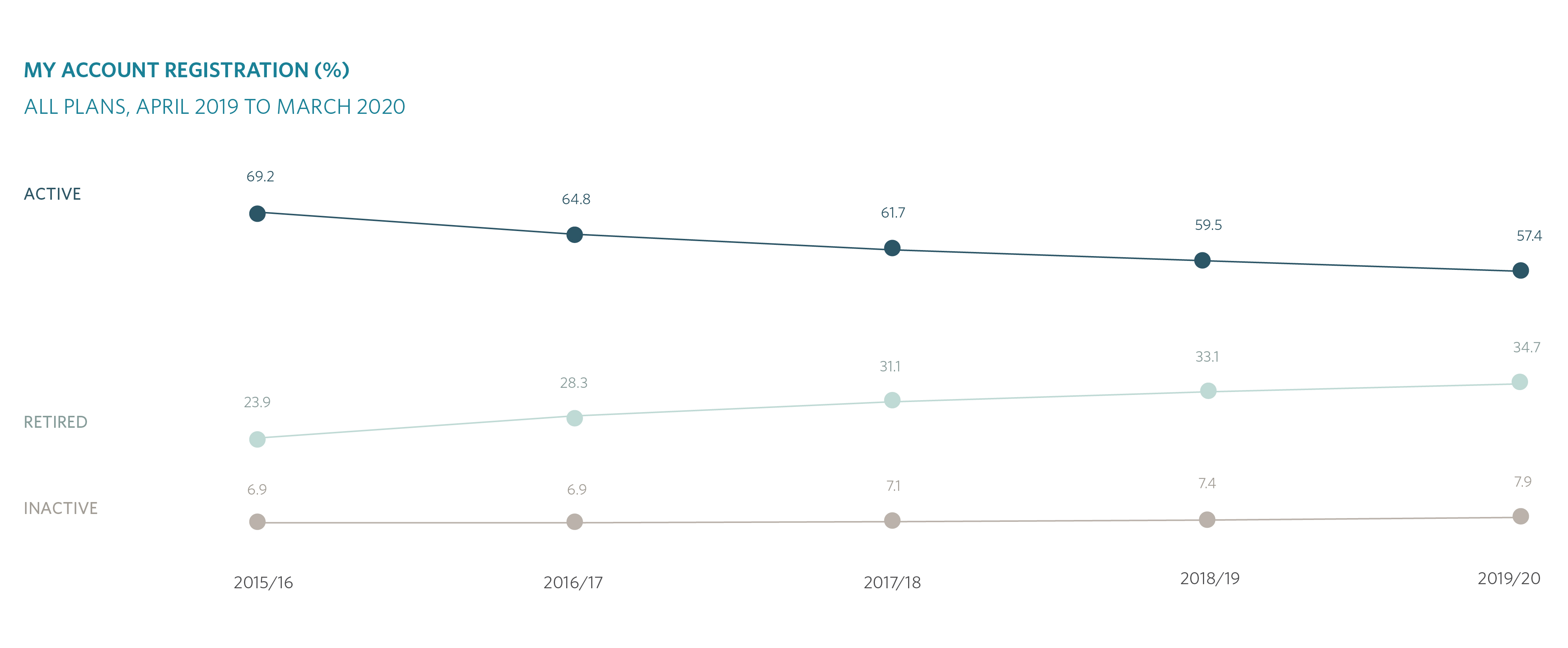 Strengthened our cybersecurity
We care about the safety and security of our staff and the plan members we support. We embrace our responsibility to protect the personal information and confidential business information in our care.
We're safeguarding members' personal information
We launched new features in My Account to enhance the online experience and make it more secure. An improved sign-in process simplifies access to My Account for members. Enhanced password security criteria help further protect member information; these include stronger password requirements, improved security questions and a new mobile number information field so we can communicate with members through texting.
We're keeping staff safe
There's nothing more important than health and safety. We launched a mass notification tool that sends a message to staff on their corporate or personal cell phone when normal communication channels are not available. This will help staff stay up to date on office closures due to emergencies and other potential issues that may affect our workplace.
Improving our business continuity planning is an ongoing effort. In October 2019, we completed our annual corporatewide tabletop exercise; we used the feedback to improve our business resiliency and ensure we can continue doing business as usual in an emergency.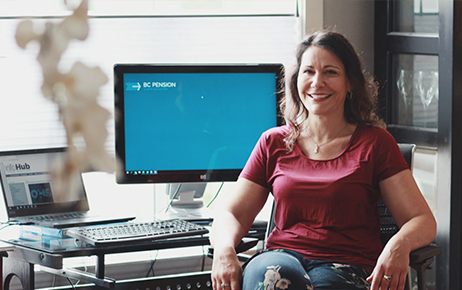 Supported plan innovation
Over the course of the year, we completed many different projects for the plan boards—especially improvements to our digital services and offerings—to support plan innovation. However, the Public Service Pension Plan (PSPP) redesign was our largest endeavour. The complexity of the plan redesign required innovations in the way we do our work.
We completed PSPP redesign
This year, We completed PSPP redesign. It was one of the most comprehensive initiatives we've undertaken with changes required to automate 26,000 pension amendments for a past service benefit enhancement, communicate to more than 90,000 PSPP members about changes to their RRSP room and introduce a new plan design for ambulance paramedics.
We improved the pension calculation process
We improved the pension calculation process to enable automation and reduce reliance on manual-entry Excel-based calculations. This includes complex pension calculations, such as those needed for members with a marital breakdown claim on their file. These improvements have multiple benefits: reduced risk of manual-calculation errors, reduced time required to train staff to complete these transactions and increased efficiency in processing times.

26,000
pension amendments
We launched a new half temporary annuity option for the Public Service Pension Plan to provide plan members more options at retirement.
Quality assurance and risk report
Our quality assurance and risk management program plays an important part in our ability to navigate change, challenges and opportunities. We organize our program around four areas of practice:
Enterprise risk management: identify, assess and manage risk, and report on it to the corporate and plan boards and within Pension Corporation
Business continuity management: strengthen business resiliency and crisis management, and assess and report on risks during irregular operations
Quality management: ensure we meet quality objectives (e.g., timeliness, accuracy, security) by assessing risk as we change process and technology, and designing appropriate controls into our business practices
Internal audit and advisory services: provide independent assurance and advice on risks and controls, and report audit findings and action plans to management and the audit committee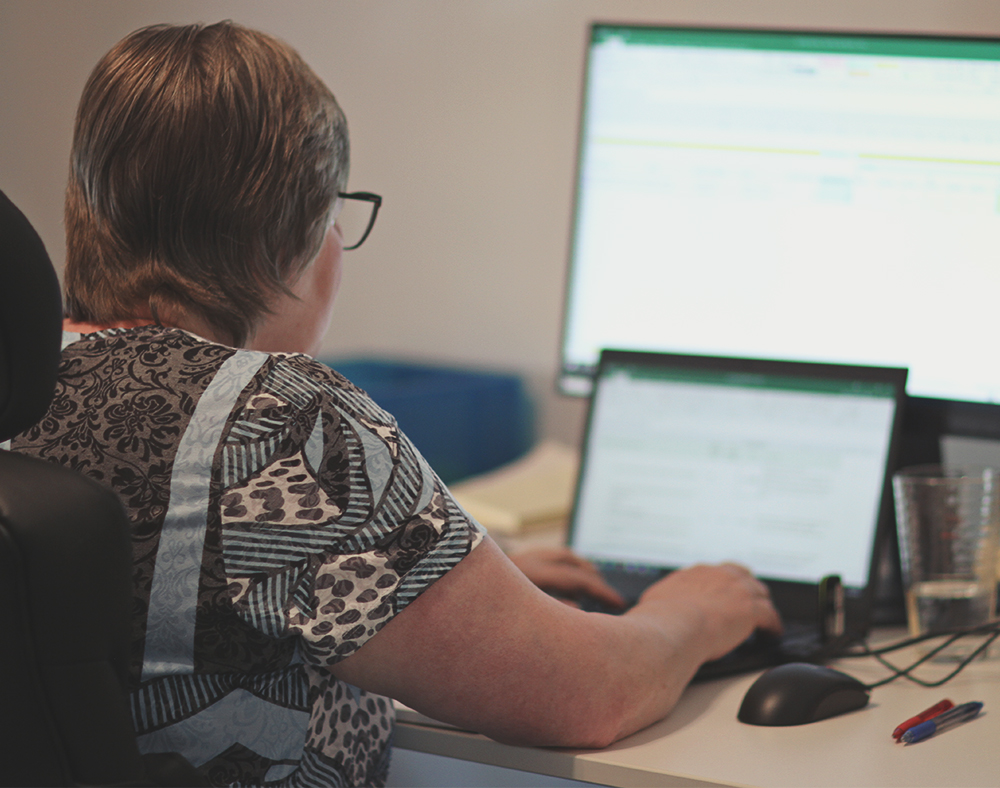 Our approach to risk
Our risk management program is a coordinated enterprise-wide approach that helps us identify, assess, manage and monitor risks to successfully achieve our objectives at all levels (strategic, corporate, project and operating). We base our program on an internationally recognized risk management framework, and regularly report risks and risk management activities to the corporate enterprise risk committee and the corporate audit committee.
We also include in our coordinated approach to risk management:
Business continuity planning
Crisis, incident and emergency response
Quality management
Internal audit
Insurance
IT disaster recovery
Cybersecurity planning and response
We regularly review our business continuity and incident response plans, test them through tabletop exercises and simulation events, and update them as required. The value of these plans and exercises was clearly demonstrated in our response to COVID-19.
Risk management is an ongoing process that we practise every day. Just as we adapt our business to challenges and opportunities, we also continuously review our program to improve both program delivery and Pension Corporation's overall risk awareness and intelligence. This year, program improvements included:
Better integration of quality management into project delivery
Assessment of risk posed by vendors and business partners
Updates to incident response plans
Revised risk assessment and reporting to provide greater focus on risk management plan execution
We assess our market, credit and liquidity risks as low. Funding for both operating and capital expenditures comes from the pension plans based on an agreed-upon budget. Any excess funds from the timing of this funding and disbursements are held in short-term investments rated AA or higher, and are readily available to meet obligations as they become due.
For a discussion of risks related to financial statements, see note 17 of the financial statements.
Information security
Of particular note in today's world is the use of information risk management to protect information technology systems and information assets. We continue to invest in information security to identify risks, prioritize activities, and ensure member and corporate data is protected.
We are keenly aware of our responsibility to plan members, plan employers and other stakeholders to protect their information. We have a multi-faceted approach to meeting this responsibility:
Policies and procedures governing information management and information security
An information security risk management program that includes technology, people, processes, culture and physical security
Ongoing training and awareness campaigns so all staff are engaged in protecting information and privacy
A security officer responsible for ensuring information systems are secure, and a privacy officer responsible for ensuring we adhere to privacy legislation and best practice
Special report On COVID-19: From Crisis To Control
At the end of January, when the World Health Organization declared a global public health emergency, we did not yet have a name for the new pandemic or appreciation for how fully it would change our day-to-day lives. However, we can see with hindsight that we were well poised in our final phase of our From 12 to 21 strategic plan to not only weather the crisis but continue to thrive.
From the beginning, we understood that the safety of staff, members and employers—all our stakeholders—was paramount. In January, we reviewed our pandemic response plan. In February, we monitored staff travel, which soon led to restrictions. March brought an escalated response plan and enhanced cleaning, and we updated work-from-home options. By mid-March, we had cancelled all events, workshops and on-site appointments; closed our reception; stopped accepting paper submissions; and sent staff home to work. We worked with the plans and British Columbia Investment Management Corporation to provide communications on the website to reassure members their plan investments were secure, and we created dedicated COVID-19 web pages so members could find the information they needed most (e.g., impact of COVID-19 Employment Standards Act leave on pensions). Pension payments were not affected, as our core payment systems are automated for quality assurance and efficiency.
Throughout the process, we significantly increased the number of staff enabled to work from home and put in place procedures to minimize health and safety risks to staff remaining on our campus.
Our strategic digital transformation has served us well during this crisis. It is because of the plans and projects already in place through our forard-thinking efforts that we have been able to continue doing business—pay pensions, provide information, educate members online, and train employers and new staff—in our new virtual ways.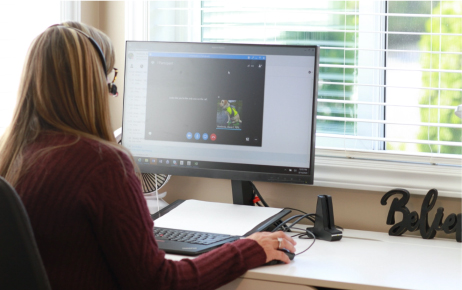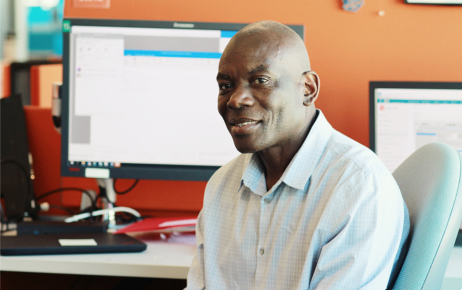 Effect on total operations
As a result of our quick response, we have had no disruption to delivery of our key services to plans, members and employers. While physical distancing on campus and work-from-home had some initial impact on staff productivity, we adapted and solved the impediments to effective work.
We would like to recognize the plan members and employers who stayed working on the front lines—for all of us. You have our gratitude and respect.

Changes in our risk profile
We identified a number of risks particular to the pandemic, either driven by our response or attributed to the broader impact of the pandemic. In the current environment, it's important to manage risk pragmatically.
We consider information security to be an area where risk has increased because of the pandemic. This risk is also closely related to inappropriate access risk and information management risk. After conducting a review of our practices in these areas, we are satisfied that any increase in risk is appropriate under the circumstances.
We increased security protocols for work-from-home to mitigate information security risk in these ways:
Limited remote access to our network through a virtual private network and corporate laptops only
Prevented corporate laptops from being connected to non-corporate networked peripherals (e.g., printers)
Increased monitoring of network traffic and security alerts through our IT security partner, Deloitte
Monitored remote network access at unusual times or from unusual IP addresses
Put in place security protocols for online meetings
Provided security training and reminders for staff
We continue to monitor risks related to the pandemic and adjust our risk management plans as appropriate. Using our pandemic response as a catalyst, we began reviewing business practices and where our work can be done to develop a future work state.
Work is what you do, not where you do it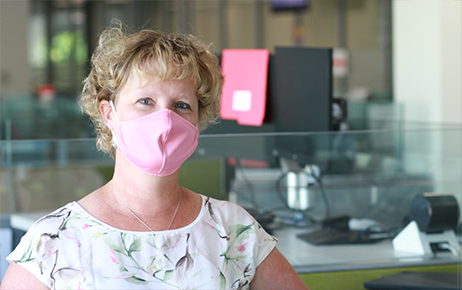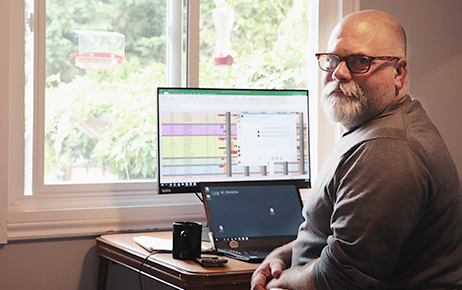 Letter from Weldon Cowan
As you know I have the privilege of having been on the board of directors of the corporation for nine years now. I have been thinking about Pension Corporation and its work over these last few weeks as the entire province deals with the impact of the COVID-19 crisis.
My first thought is that the 12 to 21 strategy has been a great success. The strategy has fortuitously, and by design, provided us with the tools necessary to keep the corporation functioning through this crisis. Hundreds of employees are able to continue their work from home. Members are still able to submit documents, get assistance and otherwise receive all the services they need. Tens of thousands of British Columbians continue to receive their pension cheques every month. All of this would have been impossible ten years ago, maybe even five years ago. But that's not the important part.
What has truly impressed me over these last weeks is not our technology, it's our people. At every level of the organization, corporation staff have risen to the occasion, working with determination and zeal to serve plan members and boards. Whether it's employees taking on the challenges of working from home while juggling family responsibilities or other employees courageously going into work when staying home is so much safer, every member of the staff is giving their very best and more at this crucial moment.
As a member of the corporate board, I have always known we have wonderful staff, but the COVID-19 crisis has really highlighted just how special our staff are. I have nothing but praise and admiration for all of our roughly 450 staff members. I am humbled and honoured to be associated with such a dedicated and engaged group of people. They have my deepest gratitude and respect.
Kind regards,

Weldon Cowan
Pension Corporation Board of Directors
Hidden Hero
Excerpt from Dan Pontefract's article "Incredible Stories From Hidden Heroes Leading Their Teams Through the Pandemic", forbes.com.
In British Columbia, Robert Bowness is the assistant director of a unit known as "Employer Operations" at BC Pension Corporation. Multiple team members in his group were nervous about going into the office after the outbreak began. Instead of making them go into the office, Robert brought their office to them.
He went into headquarters, retrieved each employee's ergonomic chair and their computer equipment, and then drove it to their homes. He left the items in the driveway or building entrance, texted the team member from the car, smiled, waved (social distancing rules, of course), and then drove back to the office and did it again for the next team member. Before dropping off the equipment and chair, Robert wiped everything down with isopropyl alcohol.
...You are setting a great example of caring and empathic leadership, one I wanted to ensure the world knew about.
Thoughts from our Staff
I am writing to say 'thank you'. Listening to you speak today sharing Weldon's letter and reflecting on the past weeks reminds me of how fortunate we are to work at the Pension Corporation. I have been an employee for over 25 years and it is truly the dedication and caring of the people that has kept me here. In the last few weeks, I have witnessed so much strength and caring in my co-workers, particularly as we asked people to be patient while everyone worked tirelessly to get them working from home. I truly appreciate your presence and caring for our people.
— Alana
Being able to be as productive as I have been at home has been beyond satisfying. What is an incredibly difficult and stressful situation has been eased tremendously by all the support.
— Shaveeta
Thank you for being candid and encouraging warmth throughout this confusing time. I never thought I'd be conducting member research in my garage while my husband works with a toddler on his lap in the house!
— Lindsey