CAR 2019-20 | Home - Corporate
We deliver excellent service every day
Welcome to BC Pension Corporation's 2019/20 annual report, an update of where we are in our strategic plan, From 12 to 21: Our Way Forward, and highlights of our accomplishments and challenges over the last year. Learn more about how we emerged from our challenges with new capabilities and a fresh perspective on how we can continue to ensure high-quality service to all those we serve.
Hello I'm Laura Nashman CEO of BC Pension Corporate and I'm pleased to present our 2019 2012 corporate annual report. It was indeed a unique year. A year of change, a year of challenges and opportunities. We united together in a strong organizational community. To adapt to change, to rise to challenges and accept new opportunities with resilience. As plan membership grows, plans change, service becomes more complex and the world around us challenges how we do business, we continue to perform in the present while preparing for the future. We are in the final year of our strategic plan: from 12 to 21, our way forward. An ambitious plan of business transformation. Throughout we have improved the member experience, responded to mission critical pension plan compliance work and made very good progress in the digitization of member information. And more recently begun our effort to become an insights driven organization. As we approach the end of our from 12-21 strategic plan we continue to fulfill our purpose, realize our direction and demonstrate our commitment to investing in our people. This year we celebrate 20 years of service to BC public sector employees. Our success is thanks to our dedicated staff, a team of professional forward-thinking people with a strong sense of organizational community. While Covid-19, work from home and physical distancing prevented us from observing this milestone together we found ways to connect and interact virtually. We reflected on our past, celebrated our current achievements and set the tone as we look forward to our future. While the way we work has changed over the last 20 years and will continue to transform in the next 20, what remains constant is the importance and impact of our people and our culture. When we look back over the year we can say with confidence that we not only adapted to change, rose to challenges and found opportunities to move forward, but that when we charted our course it was the right course at the right time. Our next strategic plan, what we're calling plan 20-30 builds on our success and the momentum we've created. The planning has be thorough, through research, consultation, staff engagement, deep introspection and forward looking consideration of our purpose as an organization, we know where we're headed and we know how we're going to get there. In the process we discovered what makes Pensions Corporate a unique organization and what it means to be at our best every day.
An outstanding
place to work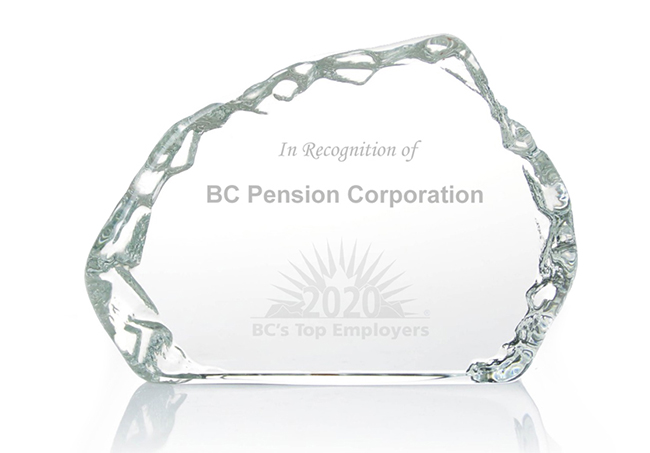 We were recognized as one of BC's Top Employers for 2020. Find out why we're considered an employer that leads their industry and what makes our organization such a special place to work.
Celebrating 20
years of service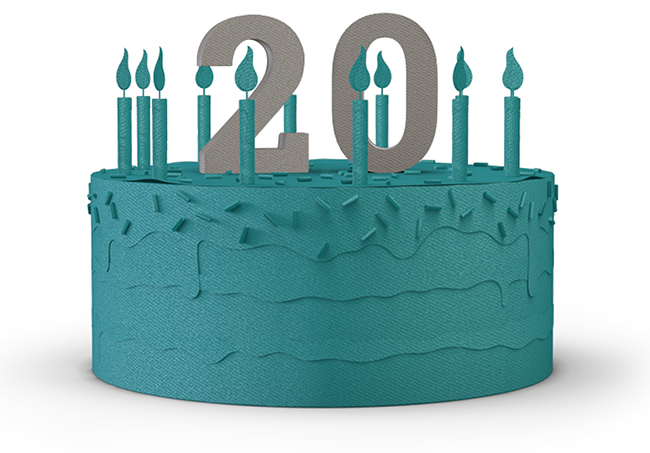 We are celebrating 20 years of service to BC's public sector employees. We found ways to creatively celebrate this milestone in a virtual world.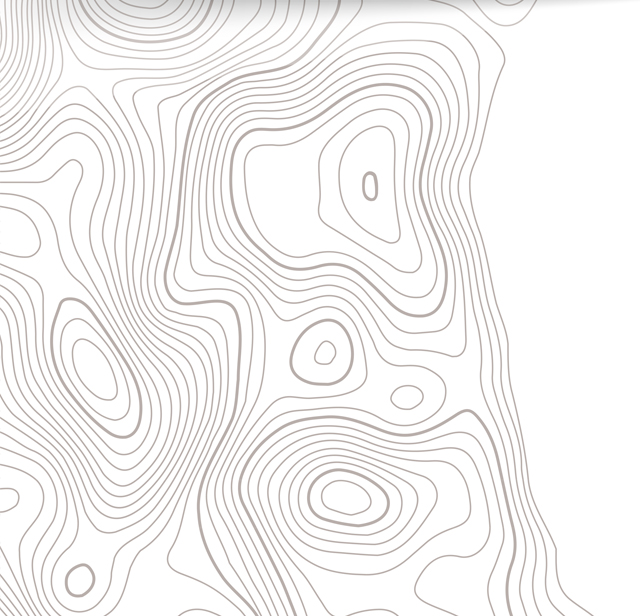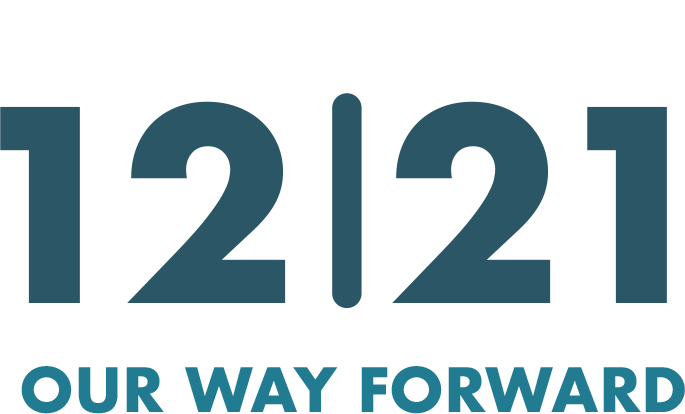 We know where we're headed
Our strategic plan, From 12 to 21: Our Way Forward, guides the corporation as we transform to continue meeting the needs of those we serve. Find out where we are in the plan and what drives the strategy of our forward-thinking organization.

At our best every day
Every day, we deliver on our promises to each other and those we serve. At our best is a set of five values in action that define what it means for us to be at our best every day.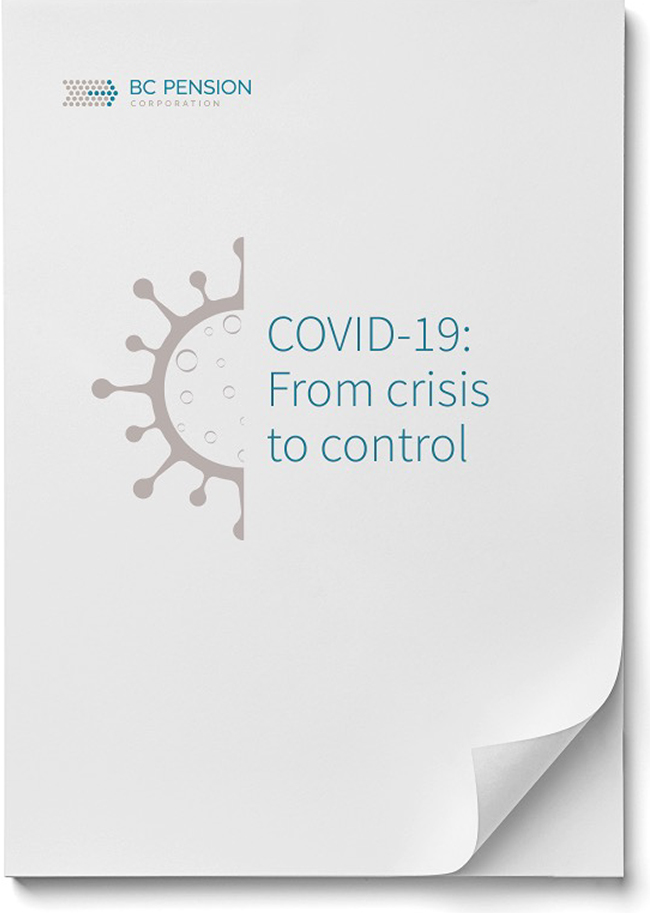 COVID-19: From crisis to control
Though COVID-19 would change our day-to-day lives this year, we discovered we were well poised in our business transformation to not only weather the crisis of COVID-19, but continue to thrive. Learn how we responded to the pandemic to keep people safe and continue doing business in new virtual ways.
Highlights of our accomplishments
Read about these and many more of the ways we ensure high-quality service to all those we serve.