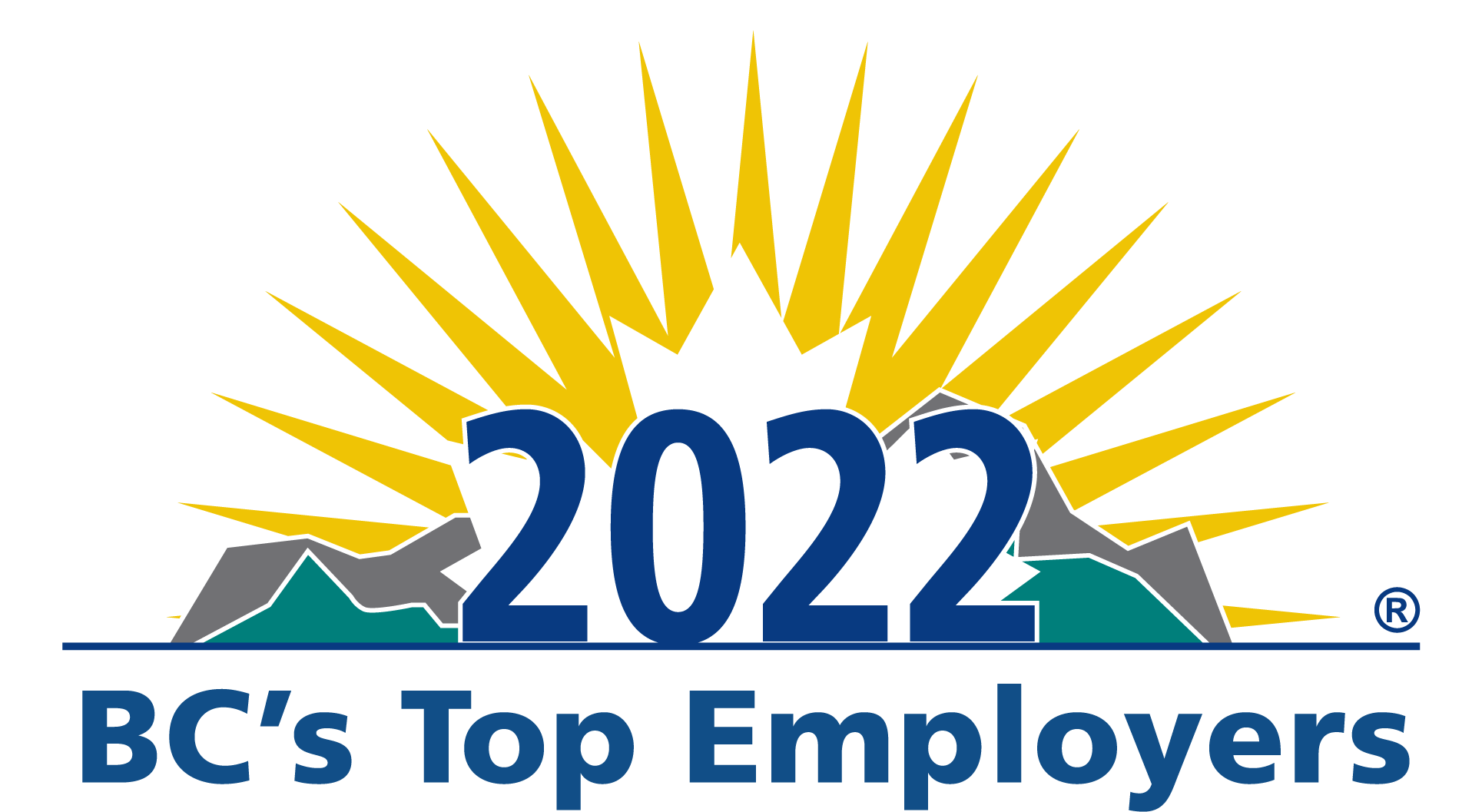 February 8, 2022
BC Pension Corporation is recognized as one of BC's Top Employers for the third consecutive year
Victoria, BC – BC Pension Corporation was recognized today as one of BC's Top Employers for 2022 by MediaCorp Canada Inc., organizers of the annual Canada's Top 100 Employers competition.
Receiving the BC's Top Employers award for 2022 validates the corporation's ongoing efforts to foster a professional and forward-thinking workplace with a strong sense of community.
"If you lead with caring, so many things come back in return because people know you have their best interests at heart." said Erika Taylor, Vice-President, People & Culture, BC Pension Corporation. "Our employees are such a key part in enabling us to deliver services. Without them, we really can't do anything."
For the past 17 years, Canada's Top 100 Employers, a national competition to determine which employers lead their industries, has recognized the top 100 employers in BC that offer exceptional places to work. Employers are compared with other organizations in their field to determine which offer the most progressive and forward-thinking programs.
BC Pension Corporation stands out as a top employer based on how we invest in our people with progressive learning and development programs, mental and physical health and wellness programs, and corporate recognition like our ACE Awards and our annual Staff Day. We recognize that flexible work options are attractive to recruiting and retaining great people. Understanding what people need to be effective and supported in more flexible, virtual environments is key to our organizational performance going forward.
We lead with a caring culture and a determination to be at our best every day. Our new strategic plan, Plan 20/30, is our north star, guiding us to operational excellence. With our future in sight, we have a strong sense of purpose, which propels us forward to do meaningful and innovative work together.
About BC Pension Corporation
BC Pension Corporation is one of the largest pension services providers in Canada and the largest in British Columbia. The corporation supports five pension plans with a total of 659,000 members.
Pension Corporation is in the first year of a comprehensive nine‐year strategic plan. The plan, Plan 20|30 Our Future is Insight, is grounded in three aspirations: operational excellence – optimize quality, cost and service; service innovation – bring new services to life; and influence – be thought leaders and support the plans to increase the number of members.
For more information on BC Pension Corporation, visit our website www.bcpensioncorp.ca
Media enquiries: media@pensionsbc.ca