We've been selected as one
of BC's Top Employers for
the third consecutive year.
Come find out what it's like to work at an
award-winning corporation.


Explore current job opportunities
See our latest job postings and apply today.
Set yourself up for success!
Check out these resources designed to help you succeed in your application process.
Our awards
Every day, we strive to reach higher.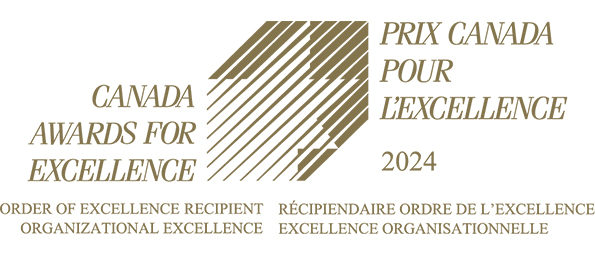 We achieved Platinum Excellence recognition
Our commitment
We are professional in how we care for members; forward thinking, in how we are approaching our transformation; and community-centric in how we interact with and support one another. See for yourself.
We are bigger than each of our individual actions or routines. Than the fractions and scenes that detail the impact we create. Like one in nine, the number of British Columbians who find themselves having security of retirement when that time comes. And in that direction the clock always runs. So we think forward so thousands of members don't need to so much. We keep our eyes set on the horizon from our Selkirk waterway nest. Where otters play and we celebrate the moments that our caring work family shares. Because there's what you do for work and then there's what your work does for others And our work does good for others. Like Sam from Surry who for 30 years taught kids to take their first steps and learn the skills they need to succeed. And now he's earned this rest this retirement that allows dignity as he transitions from work to his senior years. Or Claire from Cache Creek whose family had fallen on tough times when her husband got sick and the stress started to compound. When she found a friendly voice of support at BC pension Corp that allowed her and her family to focus on getting well and getting through. Or Brad who just turned 30 and as life unfolds and his family grows he doesn't think too much about getting old. Instead he hangs out with his girlfriend his dog pays his mortgaged, loves his time at home. And even though he doesn't think too much about the future. We do because we're here making it as easy as possible for you so we help by thinking of each of those one and nine as a one not just a number but a sum of each of their experiences and interactions. So our interactions are based on dignity relationships and respect. So we think forward we keep our eyes set on the future and we continue to do this work.
Our culture
Our values set the tone for our workplace culture; they connect us and help drive our success. We are accountable to our commitments and measure our long-term value by being at our best every day. Everything we do is in pursuit of excellence to fulfill our purpose of creating peace of mind.
Our values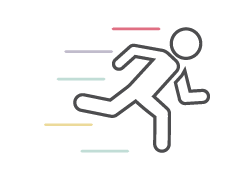 Take action
We anticipate future needs and take the initiative to meet them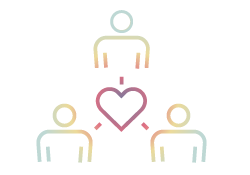 Seek to understand
We seek new experiences and perspectives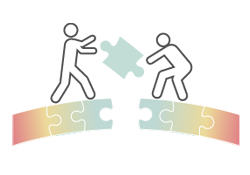 Build bridges
We work together towards a common vision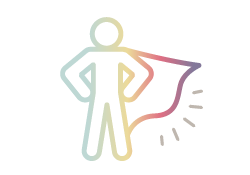 Have courage
We speak up and do the right thing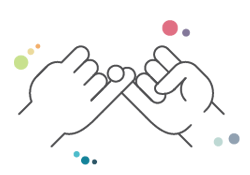 Deliver on promises
We do what we say we're going to do
Career development
Recognition
Flexible schedules
Health benefits
Retirement benefits
Health & wellness
Our organizational culture promotes continuous learning and improvement. Ongoing training and professional development opportunities ensure you have the knowledge and skills to excel.

It's important to us to take the time to appreciate each other, to recognize and celebrate our successes. Annual awards honour contributions, accomplishments and long service.

Are you a morning person? Do you have to get your kids to school every day? Does your best work happen after your mid-day coffee? We offer flexible work times, including varying start/finish combinations, to create a schedule that fits your lifestyle.

Our comprehensive health benefits program includes extended health and dental coverage and short and long-term disability benefits.

If you're eligible to join the Public Service Pension Plan, both you and Pension Corporation will contribute to the plan, which will pay you a lifetime monthly pension when you retire. We also offer personal life insurance and optional life insurance for employees and their families.

Our positive approach to improving the health and wellbeing of our organization and employees includes lunchtime seminars, community health activities and more. Additional services such as Health and Family Assistance Services are available as well.

Opportunities and benefits
We are an organization with wellbeing at its core; offering an outstanding workplace experience where all employees can achieve their full potential.
Our community
Our culture helps us build and maintain our strong community – both inside and outside the organization.
Our people
Hear what makes BC Pension Corporation a rewarding place to work.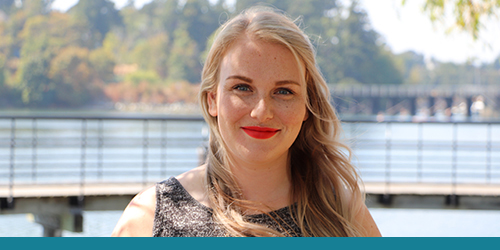 Taylor MacDougall
Senior Project Management Analyst
I feel really fortunate to work within such a diverse and collaborative environment. I enjoy working with people from across the organization to ensure we are producing the highest quality materials for the plan boards, employers and members. During my career path progression at the corporation, I have had amazing support from management, which has allowed me to grow and move in to new exciting opportunities.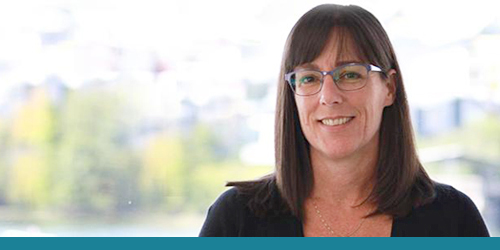 Naomi Jones
Assistant Director, Business Services
I provide leadership and management to a remarkable team of Business Systems Analysts, Technical Writers and Business Relationship Managers. I feel very fortunate to work with such dedicated, supportive, and fun teams. Without a doubt, the people across the corporation make this an enjoyable place to work. In addition, the corporation has supported me in advancing my career with varying levels of responsibility and team assignments, which keeps my work life interesting and engaging!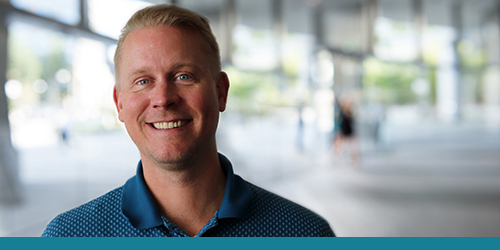 John Andreasen
Operations Analyst
In my previous role as a Client Service Manager I was afforded the opportunity to lead a few small projects that inspired me to do additional training in project management, thanks to support from our inVESTED scholarship program. Now I get to support staff in making their improvement ideas come to life. Together we uncover and support initiatives to increase efficiency and provide better service to pension plan members.
Bri Cawsey
Talent Management Lead
I research, plan, develop and lead corporate programs, including health and wellbeing strategies and diversity and inclusion initiatives. The support I've received from management to take on new challenges and to pursue my interests throughout my career has been amazing. There are so many opportunities to learn and grow here in almost every field.
Beautiful location
Just two kilometres from downtown Victoria, our office is situated on the Selkirk Waterfront on the Gorge Inlet. Enjoy stunning views of downtown Victoria and the Olympic mountains, and take advantage of the nearby Galloping Goose Regional Trail for walking and biking.
Nearby amenities
Selkirk is home to restaurants and cafés, a gym and rowing club, shops, parks and green space. The Galloping Goose Regional Trail attracts cyclists and walkers and connects Selkirk to downtown, View Royal, Saanich and the West Shore.
Getting here
Bike commuters can take advantage of a secure bike lockup area and shower facilities. Taking transit? You're eligible for a reduced-cost bus pass through the BC Transit ProPASS program.